2021 Training Plan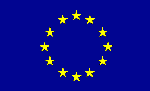 European Union
European Social Fund
The European Social Fund investing in your future
In order to contribute to the vocational training and professional promotion of maritime workers and to raise their level of qualification and professional skill, every year the Social Marine Institute passes and implements a Training Plan, which may be co-funded by the European Social Fund, which caters to the needs of the maritime fishing sector.
The areas on which the Social Marine Institute Training Plan 2021 focuses are:
Maritime safety and the fight against pollution.
Specialisation certificates.
Qualifications for work on board ships.
Electricity and electronics.
Operational vessel safety.

Languages.
Industrial mechanics.
Health at sea.
Professional qualifications.
Training will be delivered at:
National Maritime Training Centres of the ISM in Bamio (Vilagarcía de Arousa) and Isla Cristina (Huelva).
The provincial directorates and local directorates of the ISM.
At training facilities or centres that may be specified in the appropriate commissions to own personal means or in the contracts signed to that effect.

Also, given that quality is one of its fundamental commitments, the Social Marine Institute has implemented a Quality Management System in its occupational maritime and health care training and obtained the corresponding certification, in accordance with International Quality Control Standard UNE-EN-ISO 9001:2015.
The Social Marine Institute 2021 Training Plan will be co-funded by the EUROPEAN SOCIAL FUND, within the framework of the operational programme "Employment, Training and Education" in the period 2014-2020.