Contenido principal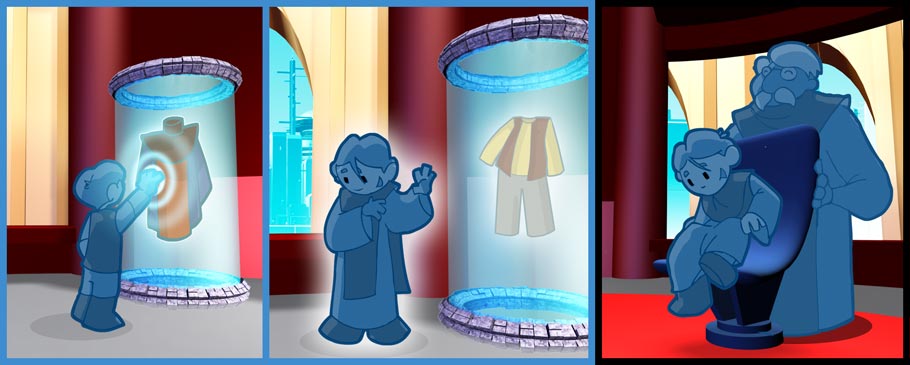 Thrilled, Daniel ran towards the back of the room and upon touching the cabinet he saw how his clothes transformed into Danland Council Member robes.

- "Take a seat Daniel. You are now one of us" - said Tegen, pulling back the chair from the table so Dan could sit down.

- "I am a Danland High Council member, how cool!" - Dan thought as he took his place at the High Council table.